At Tezoro Property Group we bring exceptional value with our negotiating, marketing, and customer service skills. However, that is definitely not the biggest value we bring to the table. Tezoro was founded with the intention of being a business that is truly a force for good.
The reason why we obsess about this is because we not only want our business to be profitable but more than anything fulfilling. We hope that through our efforts of being a force for good we help and inspire our clients, other industry professionals, and everyone with whom we cross paths. This is what makes everything we do worthwhile.
Tezoro is a real estate sales and advising company founded in Denver, Colorado. We are able to offer real estate services in Spanish as well, which is critical in a market where close to 22% of the population is Spanish-speaking.
Meet Our Team
Our team is comprised of stellar professionals in the industry.

Alan Rodriguez
Alan Rodriguez is the co-founder of Tezoro Property Group. He noticed that too many people in the real estate industry are heavily focused on their number of closings and not enough on the client's experience and customer service. Noticing this dire need, he decided to start, Tezoro Property Group, a team focused on high caliber service.
Alan's obsession with client focus came from his personal experiences where he enjoys a product or service when he is treated with respect, courtesy, integrity, and promptness in any business. He understands buying and selling a home is the most important thing in most people's lives, therefore deserving the highest regard for quality of service. Alan is solution-focused, he thinks creatively, and excels in tough situations. Clients appreciate Alan's honesty, work ethic, and knowing he always has their back.
The hobbies Alan enjoys the most are playing tennis, exercising, reading about self-improvement, business, blockchain and being with his family and friends. He will rarely miss a chance to enjoy beer, coffee or wine alongside wonderful people.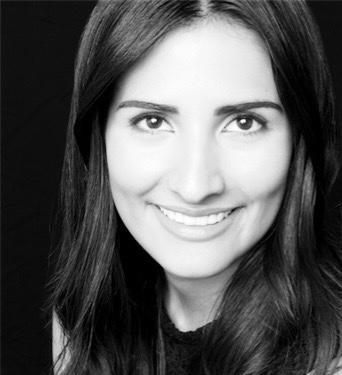 Aura Cruz
Aura Cruz is the co-founder of Tezoro Property Group. She is a highly motivated and skilled real estate professional. She truly cares about her clients and offers exceptional customer service. Aura studies the real estate market and stays up to date with data and trends to better serve her clients. She is committed to her job and advocates for her clients' best interest every day.
She is well-versed in the fields of marketing and communication, having accomplished a Master's of Business Administration and a Bachelor's degree in Public Relations. She applies her knowledge in these fields to help her clients pursue their real estate dreams.
Being a Colombian native, Aura is bilingual, she is fluent in both English and Spanish. She enjoys cooking, exercising, and spending time with her her family. Aura is ambitious, determined, and very detailed-oriented. Most importantly, she is passionate in everything she pursues.